A random collection of projects that we enjoyed:
---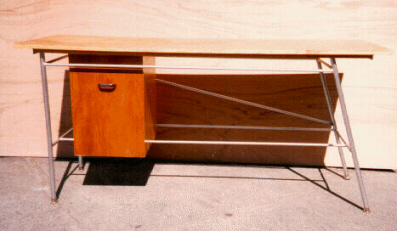 Wood and steel desk from MTC's Night and Her Stars - Design by Derek McClane

---
Crocodiles on the Potomac for the Women's Project - Design by Roger Hannah
We just built the bridge for this one. It's a 2x6 stress skin platform with sculpted foam "stone" and 1/4" plywood cutout ballustrades. The challenge here was engineering a piece that could canteleiver out 12' on one side and 16' on the other, without supports below. We cheated by throwing a pipe in the down right corner to make up for the fact that the theater grid could not be trusted with any weight. To make it all work we had to glue and nail it together in the theater. It worked perfectly, but the strike crew is rumored to have cursed us while they were sawing it apart.

---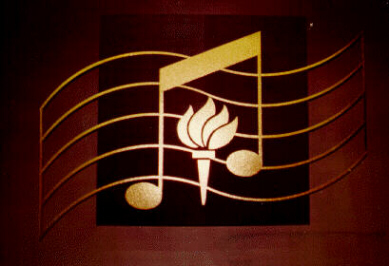 NYU Musical Theater Hall of Fame Awards - Design by Michael Deegan and Sarah Connly
Unfortunately the budget for this project couldn't support the original idea that Michael and Sarah had, so we suggested just using 1/2" and 1/4" plywood cutouts covered with Rosco's gold Metallix. Even we were surprised at how good it looked.

---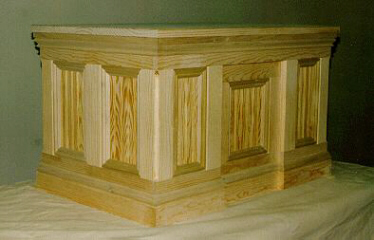 The desk for MTC's Production of Sylvia - Design by John Lee Beatty. All pine construction
---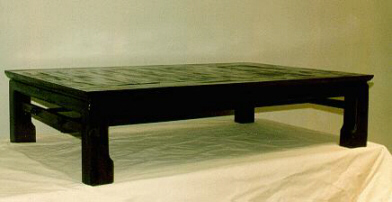 A coffee table for MTC's production of Radical Mystique - Design by Tom Lynch
Tom's design for this show had minimal sets, so he wanted the furniture to be oversized. You really can't find a 4' x 9' coffee table at IKEA, so we got the call. It's built of solid birch and birch plywood. We came up with some creative ways to use molding to get the edge to the right curve radius. Tony had a great deal of fun beating it with a chain to distress it before giving it the final coat of laquer.
---