Design by David Gallo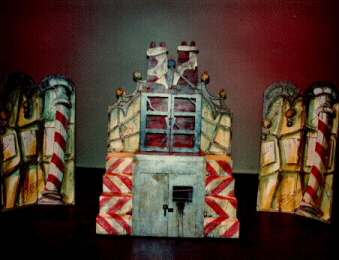 The Witch's house, painted by Vaughn Patterson, spins around and opens up to reveal the gingerbread house, below. The panels left and right spin around to become the "scary woods". The doors to Hansel's cage open "by magic". All of these units are framed birch ply with some masonite detailing.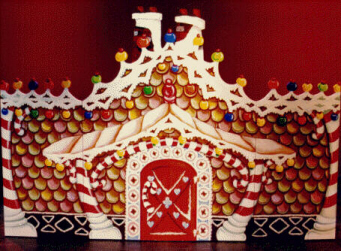 The Gingerbread House, charge painter Louise Hunnicut, is the open side of the witch's house. When we originally built this show for Theatreworks we did two complete sets simultaneously. It was quite a sight to see Louise standing between the two gingerbread houses painting back and forth.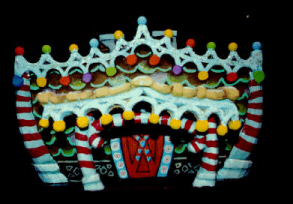 This miniature of the gingerbread house was carved out of blue foam by Gideon Kendall.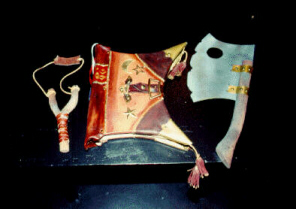 Tony built these props. The cleaver is all wood, the sling shot is wood and leather and the book is wood and leather with brass detailing.
---
Theaterworks USA Gallery
Miscellaneous Projects

Return to BS&T homepage